Advancement in technologies in these recent times is improving our daily lives at home, work, or even when running our errands outside our homes and workplaces. Internet of things (IoT) is one among these technologies that has picked up a lot of promising phase in recent times. IoT is being incorporated in every possible devices and machines, giving rise to smart devices, smart homes, smart cities, and smart factories. With these smart devices and machines, human to machine interactions have been reduced and machine to machine communication operations have become very efficient.
A deep look reveals that IoT devices and machines are interconnected through the internet, and these devices are fitted with sensors that collect massive amounts of data which is stored in the cloud. This huge collection of data then has to be processed to make the device smart, which beings in the need for machine learning (ML). Machine learning involves devices using data and learning algorithms to learn and improve from experience without necessarily being explicitly programmed with this technology machines will be able to make decisions without human interaction. Sounds interesting right? so in this article, let us discuss how IoT and Machine Learning is used in practical applications that make our devices smarter.
Smart Factories
IoT has been used adversely in manufacturing industries. To better understand how this has been achieved, we will look at two popular companies that have fully adopted the IoT mechanisms the renowned General Electronics (GE) and Siemens.
General Electronics (GE) - Predix
General Electronics to begin with, is one of the companies generating the highest amount of revenue in the world. It deals with the manufacture of diverse products ranging from industrial equipments to home appliances. General Electronics, in early 2015, made a branch of its inaugural smart factory in India. A new system was installed and every penny of the $200 Million invested was worth it. The production process became more efficient and effectiveness rate went up by 18%.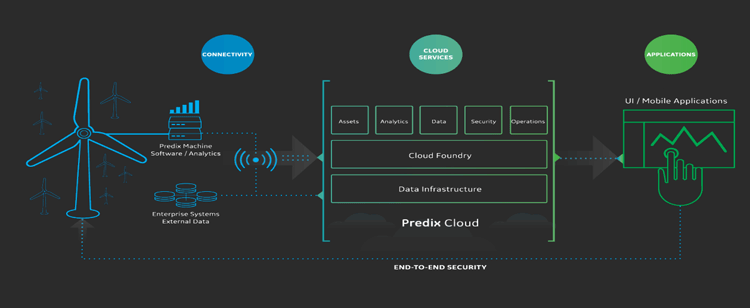 General Electronics' smart factory is steered by Predix; its industrial IoT platform. To monitor every step in manufacturing and track equipment in the company, Predix uses sensors to gather data regarding factory operations and employs machine learning algorithms to optimize industrial systems. The acquired data is used by the IoT platform to establish potential sources of threats and come up with relevant solutions.
Siemens - Mindsphere
The other company that has put into use IoT is Siemens. The German based telecommunication giant has been using the neural networks to enhance effectiveness. In mid-2016, Siemens launched Mindsphere; a form of smart cloud IoT technology. Mindsphere can track machine fleets throughout the world. Siemens later integrated IBM's Watson AI powered computer system.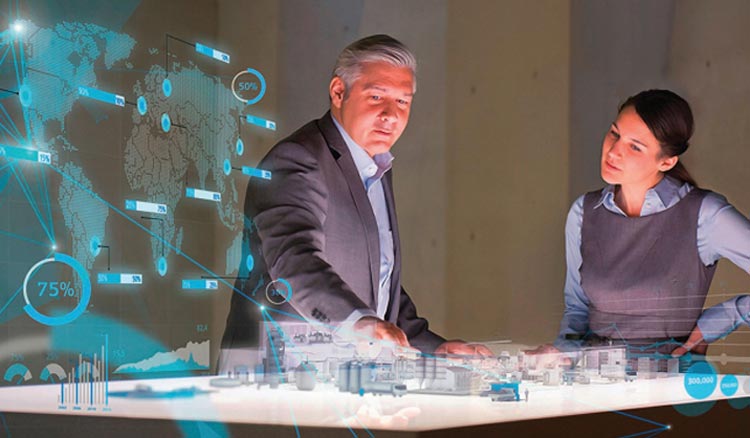 The main reason Siemens launched Mindsphere is to accurately analyze, monitor and record the manufacturing process and improve their performance using Predictive Learning. Predictive learning enables you to build models using IoT machine learning techniques that can help in predicting the future performance of a machine. Siemens experienced huge success with the technology as it successfully prevented gas turbine emissions, something no human could do.
Smart Cities
Cities across the world are attaining the 'smart city' status. This is getting done through IoT's hyper-connectivity. IoT and ML has made the smart city dream a reality by running almost everything in the establishment, from basic activities like parking and traffic lights to waste management and environmental sensory like air quality monitoring. It makes life easier by improving the quality of life and the efficiency of how things are done. Reports show that urban centers are planning to pump over $41 Trillion by 2035 in upgrading infrastructure so as to benefit from the ever-burgeoning IoT.
So far, there are over 20 smart cities across the world. Below, we have focused on two companies that have fully put into use IoT with machine learning and are building smart cities. The two companies are Kinetic and Enevo.
Kinetic
Kinetic, to begin with, is company based in San Jose, California. It is playing a vital role in creating IoT smart city through its location monitoring technology that allows people monitor live feeds of CCTV cameras to ascertain the security levels. These technologies also gather crime related data from social media to determine and predict where and when crime will occur. Kinetics inventories have had a significant impact on the industry as it has made it easier for cities to upgrade into IoT Technology.
Enevo
Enevo, is another company doing so well in smart city actualization. It is located in Boston, Massachusetts. Enevo is creating the IoT smart city through the use of dynamic analytics platform and IoT sensors that have proven to very important to commercial organizations.

The technology makes it possible for these companies to analyze and measure their waste products so as to cut down on waste related costs and at the same time, focus on recycling. These elements can be applied in a smart city as waste management is a critical aspect in any city across the world.
Agriculture 4.0
It isn't a secret that leveraging technology will have an impact on the Agricultural sector; this will only get better with the introduction of Internet of Things. IoT helps farmers in monitoring and managing crops and almost every detail on their farms. Critical aspects like soil moisture, acidity contents as well as nutrient levels are also taken into account by IoT.
Things that can have adverse effects on farm yields like weather patterns and pests have also been well handled under IoT. Famers stand a chance gain large insights from the big data analytics which enable better decision making.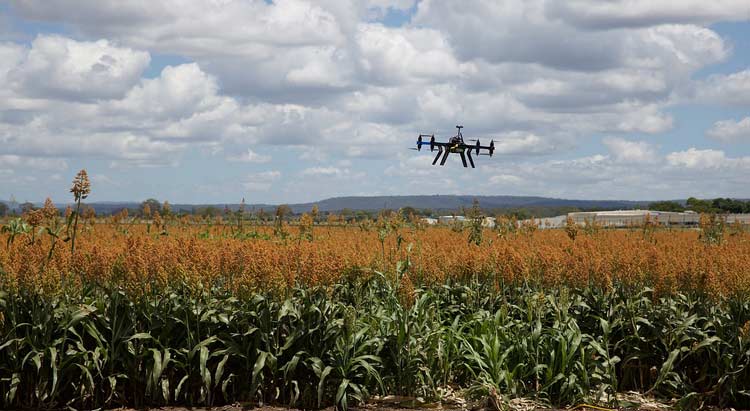 Thanks to IoT, new innovations like the Ground Cover uses farm images to predict potential potato yields have been established. Applications like the CanopyCheck app which relays geological facts and data to famers via smartphones has played a critical role boosting farming. Other IoT technologies like the Integrated Farming System puts into use analytical tools to advice famers on genetic gains, planting methods and precision seeding. In dairy farming, GrowSafe Systems that use analytics and sensors to monitor health and movement of cattle puts farmers in a better position to prevent and manage diseases.
IoT has a lot of benefits in the agricultural sector. It can significantly increase production levels through automation processes like activating remotely located farm equipment, cutting off the cost of travel.
Healthcare
Internet of Things has been applied widely in the health sector also. To get a clear picture of how this has been achieved, we shall focus on two companies that are applying IoT and ML in healthcare. The two companies are Medidata and Senseonics.
Medidata
Medidata is a healthcare company that offers mobile health technology that can help health organizations collect vital data which can be used to research about cancer and other diseases using predictive analysis and machine learning. This application can be integrated into sensors and other forms of trackers as Medidata claims.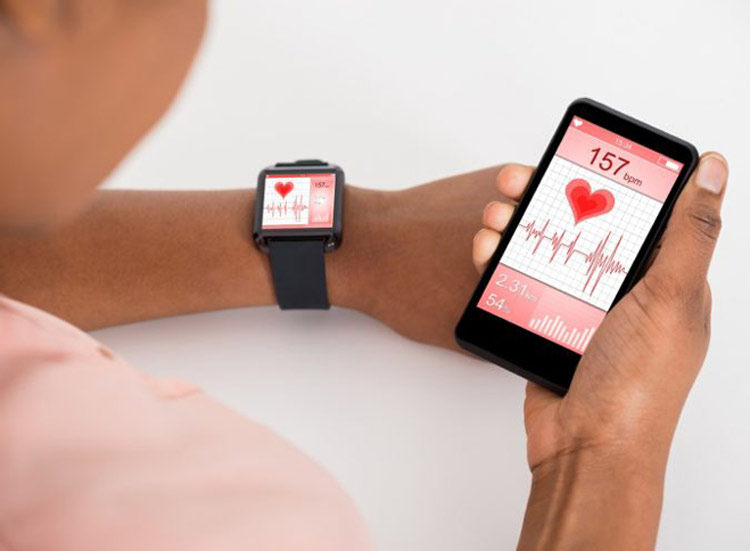 The machine learning model used in this software is equipped with information and data related to various types of data, the kind of therapies that can help with treatment, physical activities that can be effective to the patient among others. The software has the technological advancements that can predict the necessary and appropriate treatments for cancer patients. Additionally, data obtained from fitness trackers have been used by specialists to establish several myeloma treatments that have gone a long way in improving the quality of life.
Senseonics
Senseonics is also a company applying IoT in the health sector. It offers a product known as Eversense, which is a Continuous Glucose Monitoring (CGM) system that puts into use the sensor implemented in the patient skin that can be used to collect glucose levels for up to 90 days. The sensor then transmits the data to software's algorithm which discerns the data points correlating to normal sugar levels.
Internet of Things plays a very critical role in today's world. It is present in almost every industry, from the healthcare to the agricultural sector. With integration of enhanced capabilities like Machine Learning and AI, unmatched efficiency in service delivery will be achieved.